TESTIMONIALS

I can't tell you how thrilled we are with the job you do staging all of our listings! Not only are you a pleasure to work with, but over the last few years our listings have sold without exception after a week on the market with multiple offers. You seem to know just what to do to make our listings look their best, appeal to the highest number of buyers and help obtain the most amount of money for our client's. With your help our listings always sell for more than asking price. We love working with you as you go the extra mile in everything you do as our stager. We are proud to call you a member of The Levy Team and will always cherish our relationship with you and appreciate your talent in designing the perfect staging plan for each of our listings. Thank you for everything you do to assist us with our job and we highly recommend you to anyone who needs an expert stager!

Renee, Skip, and Marissa Levy,

Sereno Group.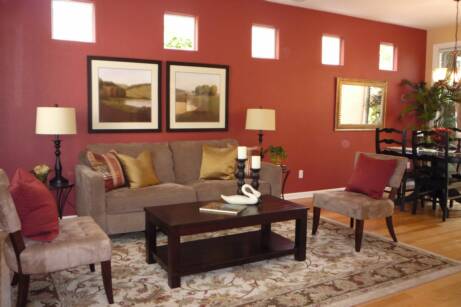 Thank you so much for such a beautiful and reasonably priced change to our house. We are all very pleased and that's not an easy feat since the 3 adults in this house all have different tastes. We also appreciate how patient you were with us in guiding us towards the right look!

Vicki L.

We can't thank you enough.  Everything looks amazing!!  The colors were perfect and the fabrics and furniture could not have been better.  You really gave my daughter the courage to go for it and change her world!

Thanks a million,

Gari M.

WOW!   The house looks great and the function is so improved in terms of added seating and storage.  What a difference!  Bravo!  Your talents amaze, Rochelle.

Love,

Brook D.

This home sold in 7 days and a lot of that had to do with your staging!  The house looked fantastic compared to the other competing listings.  You made all the right calls from the master bedroom bedding to expanding the dining table settings to six.  Thank you so much for all that you did on such short notice.

Again, thanks for setting this home off in its best light.

Marcie Soderquist, Coldwell Banker Agent.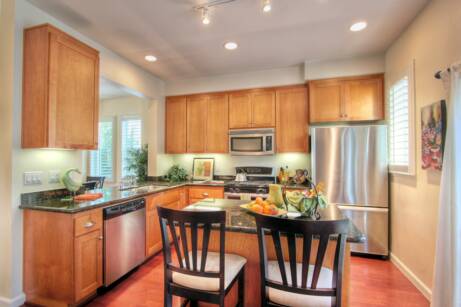 What a transformation!  It is stunning, awesome, gorgeous, complete and beautiful as a work of art.  Congratulations on an extraordinary "makeover". What you did is just beyond description in words.  It is an art form.  You have an eye for living space that I will never have if I studied interior design until my dying day.  Thanks for giving this house a great send-off for the next person who decides to live in the neighborhood.  I feel like I left with caring for the place that  cared for me for more than a decade.  It's a good feeling to leave with a sense of pride.

Best regards,

Evet L.

Nice!  The house never looked better!!

Rochelle, thanks for all your effort, dedication and great ideas.  I also appreciated your high quality standards, diligence and follow through.  I enjoyed working with you and seeing your creative ideas played out.  I'm keeping your card for future reference.

Michelle L.

It's so beautiful!  Thank you so much for your amazing support and hard work!  I absolutely love living in this house now.  You were the perfect decorator for me - I only wish I'd called you years ago. 

Warm regards,

Laura M.

I want to thank you for the great job you did in my house.  We are very happy with the change. Our neighbors came over and were impressed.  I believe the house will be ready for entertaining guests.  How wonderful!

Madeline L.

As you may have heard, we had the open house last weekend and had 4 offers by Wednesday.  We're in contract now and are very pleased.  Thanks for all your help in staging the house.  Everyone said it looked great and it clearly helped to boost the value and bring in the offers.

Dan & Nina.

Rochelle is such a professional at what she does. She assists our clients - taking into consideration their specific needs and budget - with everything from paint colors, to furniture, staging to landscaping and material selection.

Rochelle is also well aware of the stresses of selling a home, which makes her great at understanding and managing our client's needs and expectations. Furthermore she is timely, organized and attentive. She works with our whole team, from contractors to photographers, to ensure that everything is just perfect before the first showing of a home.

We've been working with Rochelle for years now and every experience has been a pleasure.  Her vision and ability to create a beautiful end product, is truly a talent.  We can surely attest that Rochelle's talents have contributed to many successful sales of our listings!

Nil & Pelin Erdal, Coldwell Banker.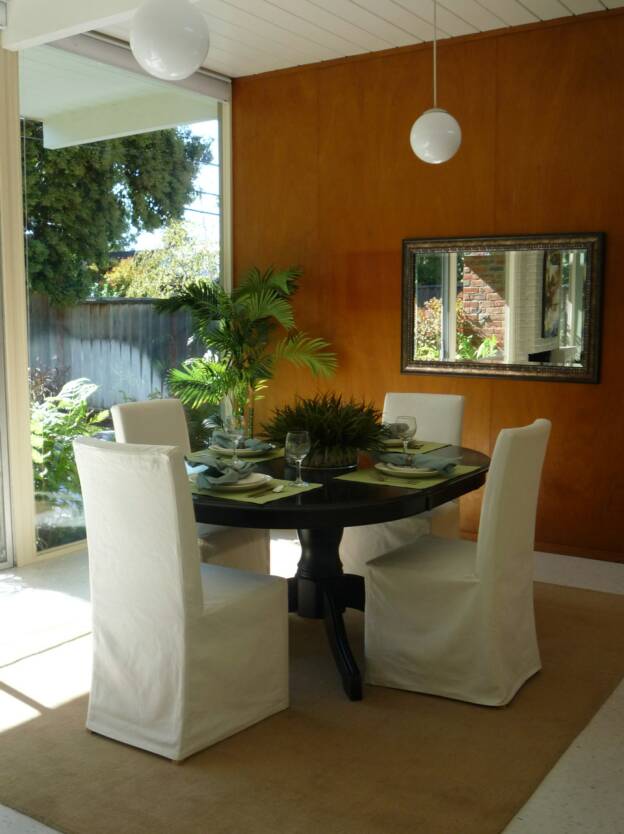 Thank you so much for the beautiful staging and design job you did - the place looked fantastic - such a transformation!  My clients didn't even recognize the house as their own.  As usual, your advice was right on and helped us to get multiple offers and sell over list price.  I know I can always count on you to help me sell a house for top dollar!

Pat McNulty, Coldwell Banker Agent.